SKYPOOL & PANORAMA
Welcome to Hotel Europa in Riva del Garda
Romantic atmosphere and exclusive facilities
Just a stone's throw from the beating heart of Riva del Garda, Hotel Europa is ready to welcome you into a peaceful atmosphere that's all about wellbeing, for an unforgettable holiday. The hotel benefits from a breathtaking panoramic SkyPool overlooking Lake Garda, and a spectacular terrace that also affords stunning lake views. Our staff – who are committed to getting everything just right – are dedicated to ensuring that you make the most of your vacation.
thumb_up Access to the SkyPool and the solarium is included in the price if you book directly through our site.
In addition, by booking on our site, you can choose the BeSafe Rate BeSafe Rate to give you greater security while on holiday, as it includes an insurance policy to cover you against unforeseen events.
Pre-paid and guaranteed rate; read the Insurance Information before booking to find out exactly what is covered.
On our site, the price is always UNBEATABLE!
We are looking for the best price
Exclusive location
UNBEATABLE position
Hotel Europa is located in the centre of the oldest part of Riva del Garda, from which it is easy to reach on foot a whole host of shops, beaches and restaurants, as well as numerous mountain bike trails and relaxing walks affording panoramic views over the lake.
All the elegance and comfort you were looking for
Hotel Europa is the ideal choice for those looking for elegance and comfort on Lake Garda. As a guest, you can make the most of our upscale facilities including an open-air swimming pool and a solarium. The hotel's restaurant, which boasts an open-air terrace, serves up regional and international specialities, accompanied by an extensive selection of local wines.
SkyPool
Panoramic view
Solarium
Right in the centre of the town
Directly on Lake Garda
Free city bikes
Lakeview rooms
Electric vehicle charging station
Free Wi-Fi
Beach within 200m
Breakfast with a lakeview
Private parking
Option for "non-refundable" booking with insurance included – select the BeSafe Rate.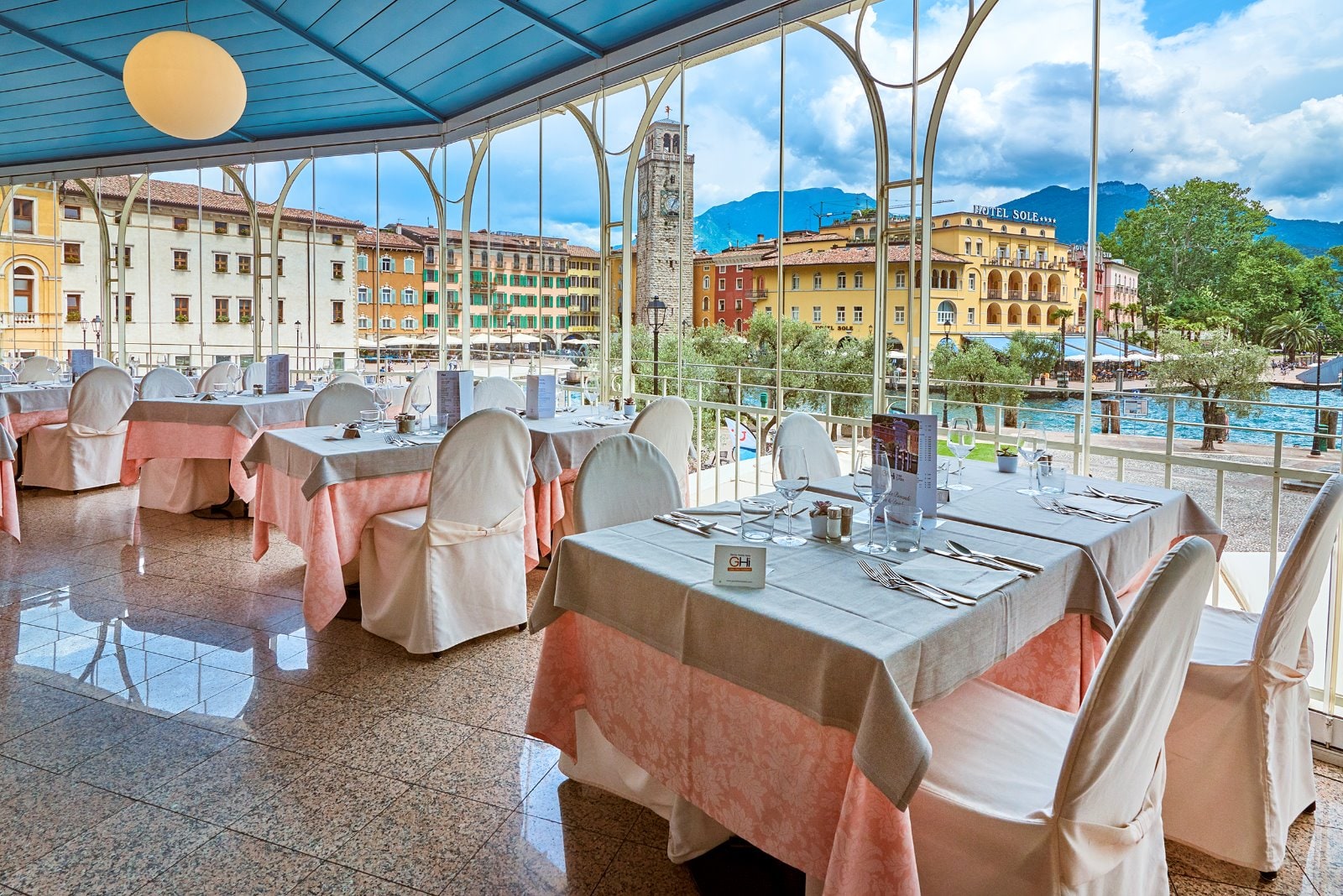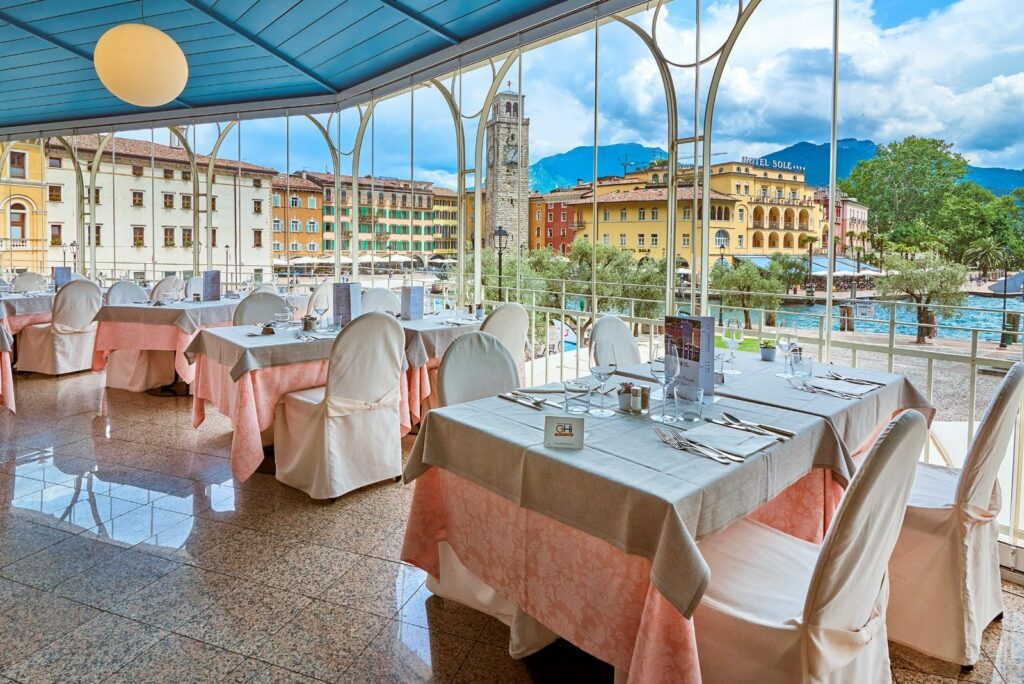 Enchanting panorama of Lake Garda
Hotel Europa is located in the oldest part of Riva del Garda, offering guests not only a spectacular view of the town square but also a panoramic vista of the lake, which can be savoured from the wonderful terrace.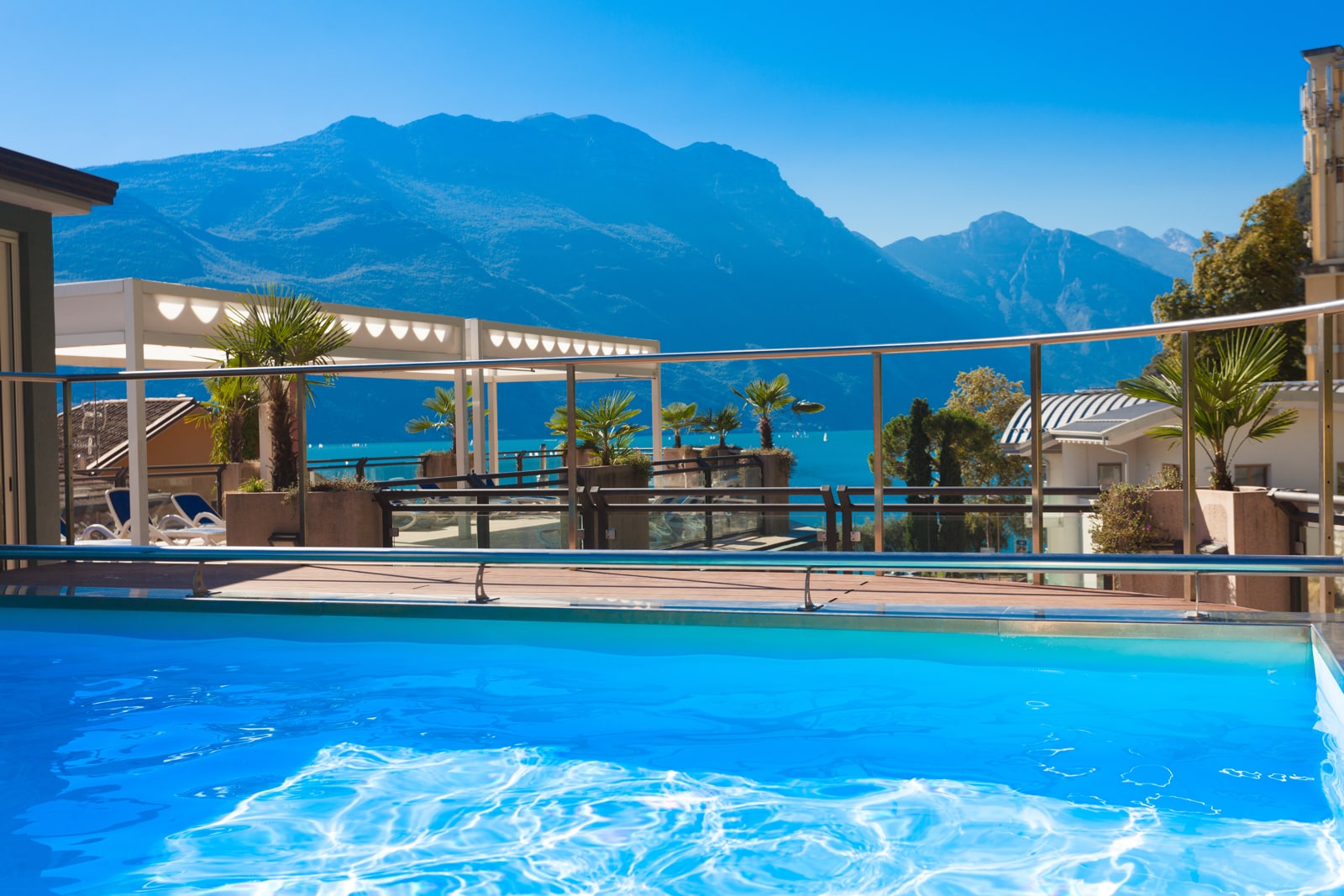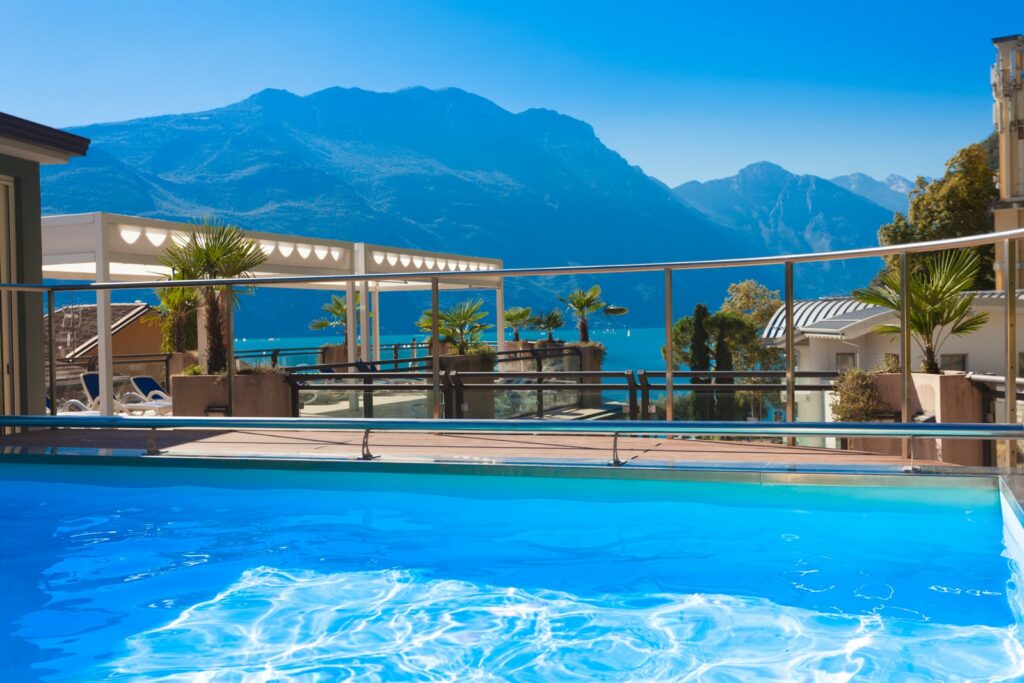 Panoramic SkyPool & Solarium
Immerse yourself in the warm embrace of our Solarium and relax like never before in the calming water of our swimming pool, from which you can marvel at the idyllic panorama of the lake.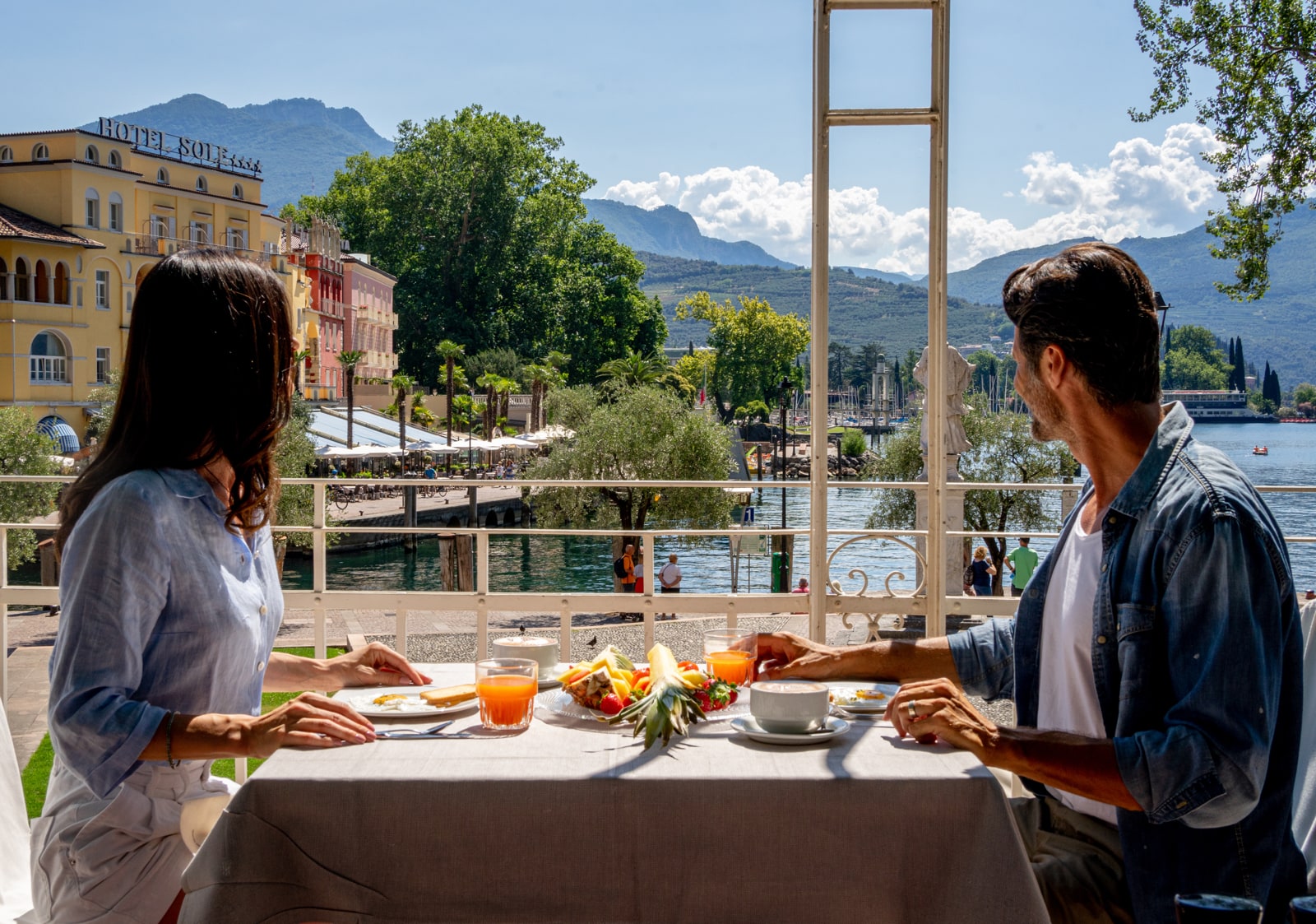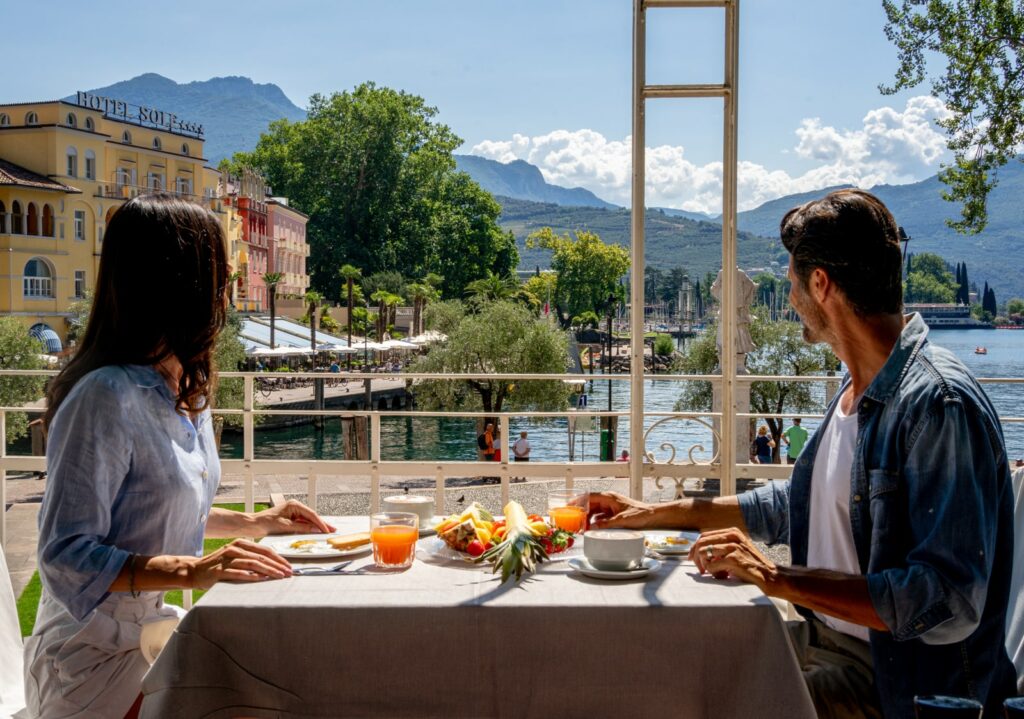 Exquisite flavours
From rich breakfasts to mouth-watering dinners, a unique gastronomic experience awaits you, showcasing the best Italian and international specialities that are sure to win over even the most exacting of palates.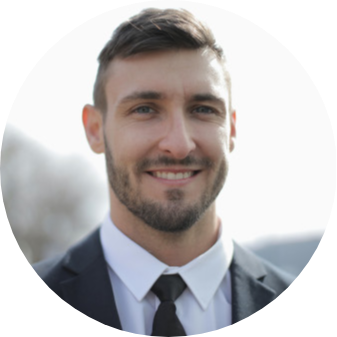 Dear guest … A very warm welcome!
My name's Michele
and I've been in charge of Reception here at Hotel Europa since 2018. Day in, day out, my objective is make your holiday as relaxing as possible.
Rooms
Let yourself be won over by the beauty of our rooms
Discover the comfort and quality of our rooms, designed to offer you a relaxing, enjoyable stay. Each of the rooms is tastefully decorated and features all of the services and facilities required to make your stay unforgettable.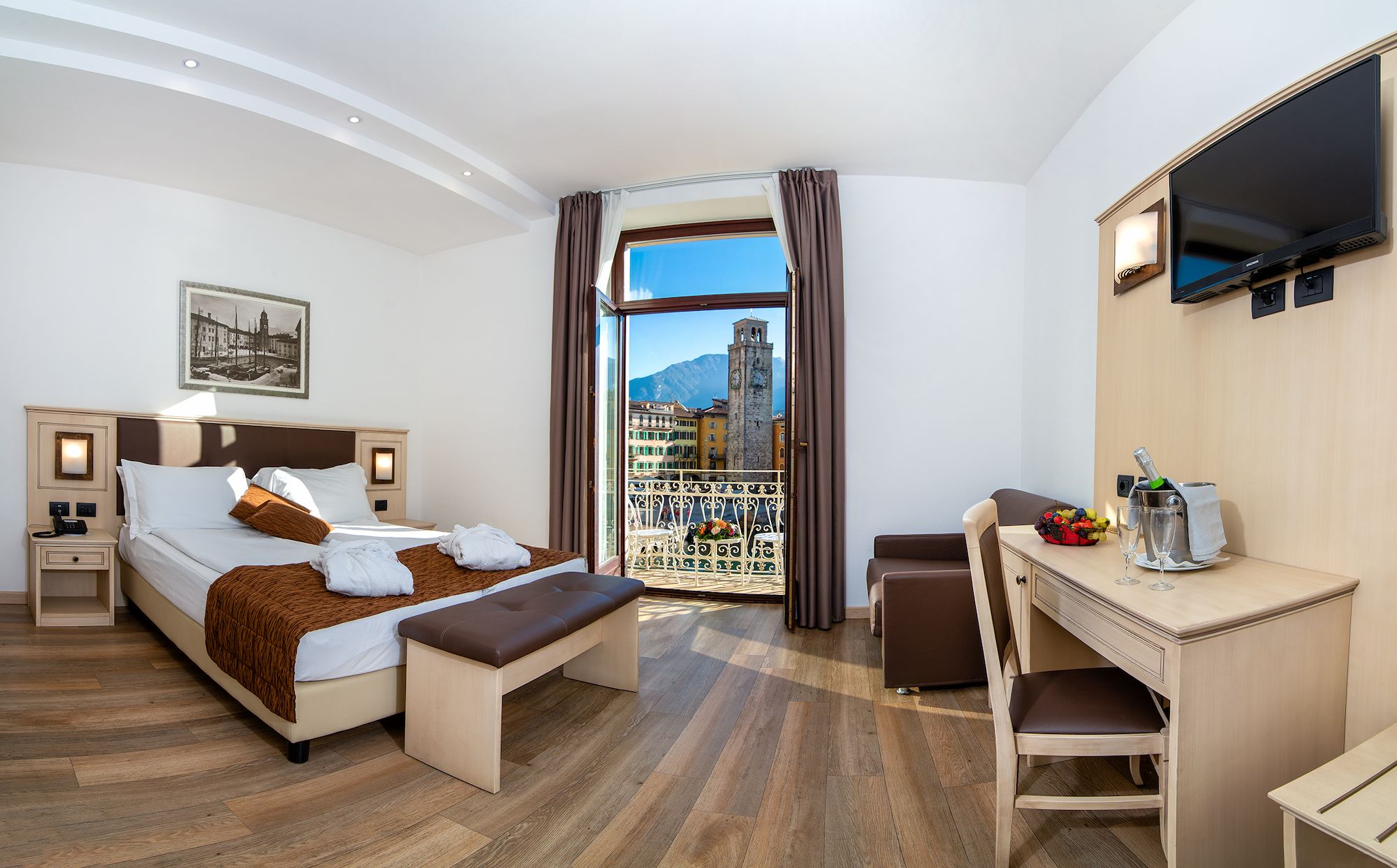 Deluxe with lake view
The Deluxe Room at Hotel Europa in Riva del Garda offers a luxury experience with a spectacular view over Lake Garda. These rooms are perfect for celebrating special occasions, and for those who demand the utmost comfort and exquisite refinement.
BeSafe Rate available for payment
Lake view
Bottle of sparkling wine on arrival
Basket of fresh fruit on arrival
Bath towel
ac_unit

Air conditioner
Discover the room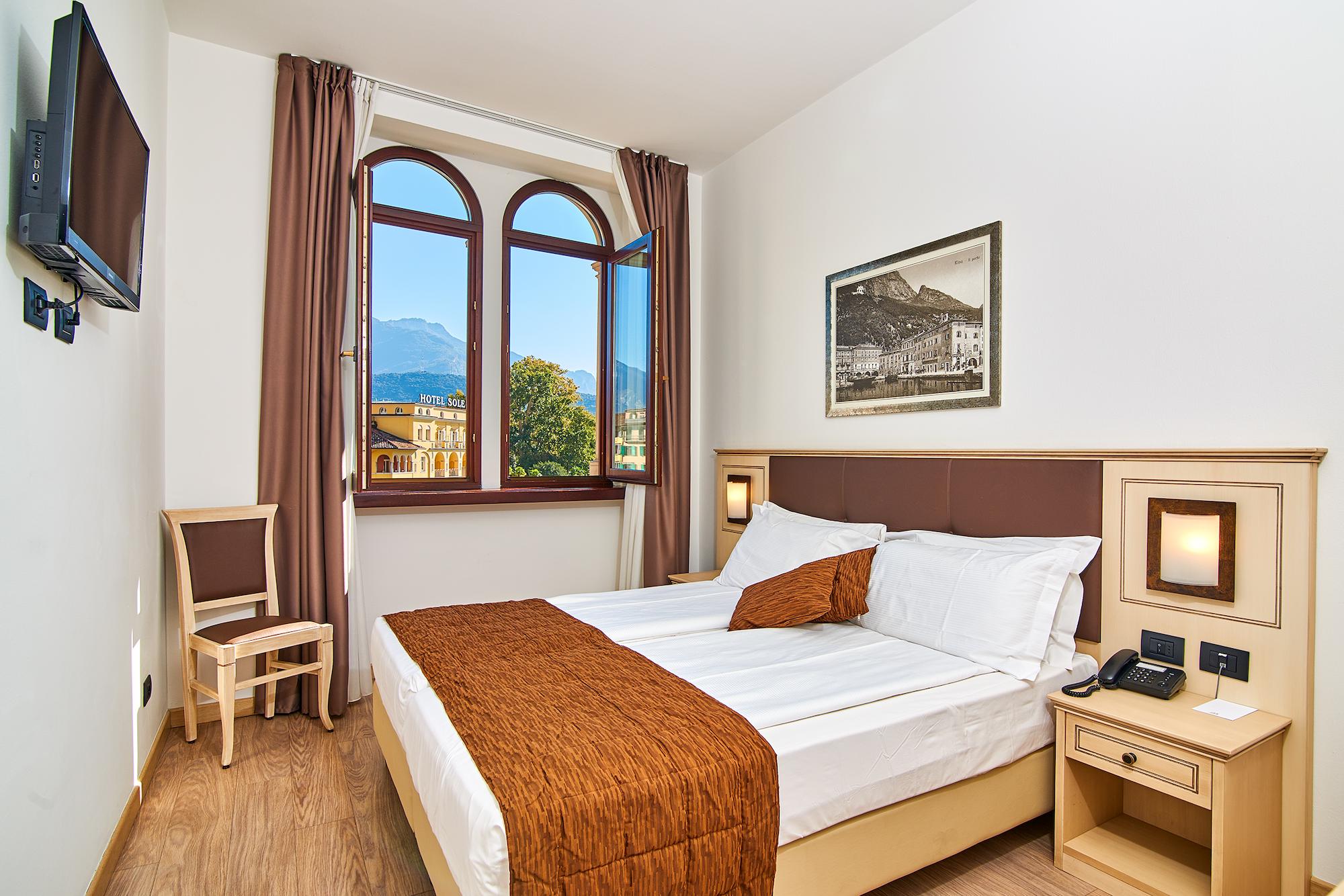 Superior with lake view
The Superior Room at Hotel Europa in Riva del Garda offers a spectacular view of Lake Garda.Spacious, bright spaces for a dreamy stay.
BeSafe Rate available for an additional charge
Lake view
Pool towel
wifi

Free WiFi
tv

TV
call

Landline
ac_unit

Air conditioner
Discover the room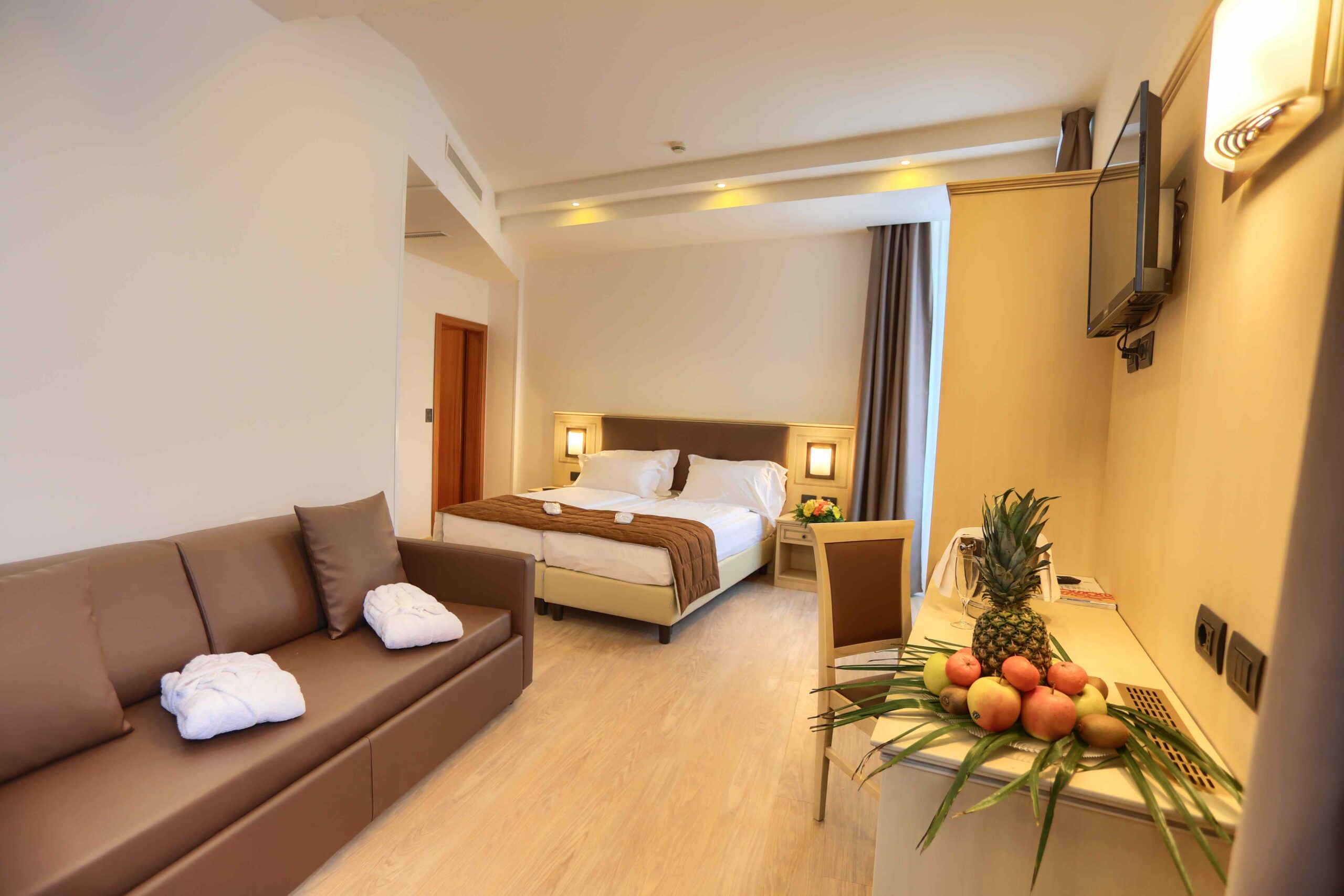 Classic Large
The Classic Large room at Hotel Europa Riva is generously proportioned and bathed in light. It is a haven of peace and wellbeing, where you can luxuriate in the large, homely spaces as you make the most of the services and facilities.
BeSafe Rate available for payment
2 separate bathrooms
View of Monte Oro or to the rear of the hotel
wifi

Free WiFi
tv

TV
call

Landline
ac_unit

Air conditioner
Discover the room
Deals of the Day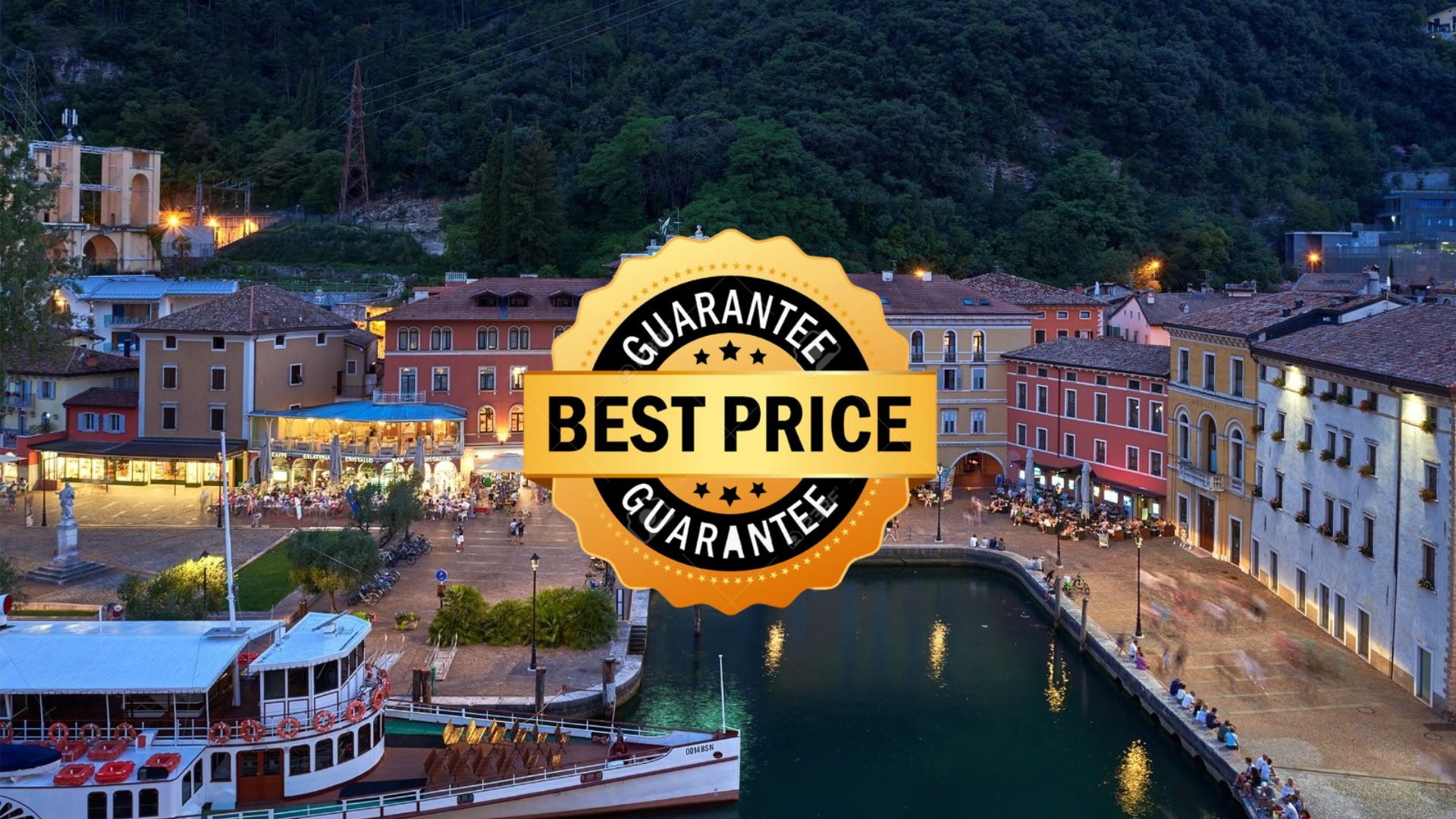 The best online price is only here
Free parking
• Discounted parking
• Rich buffet breakfast
Free cancellation
Discover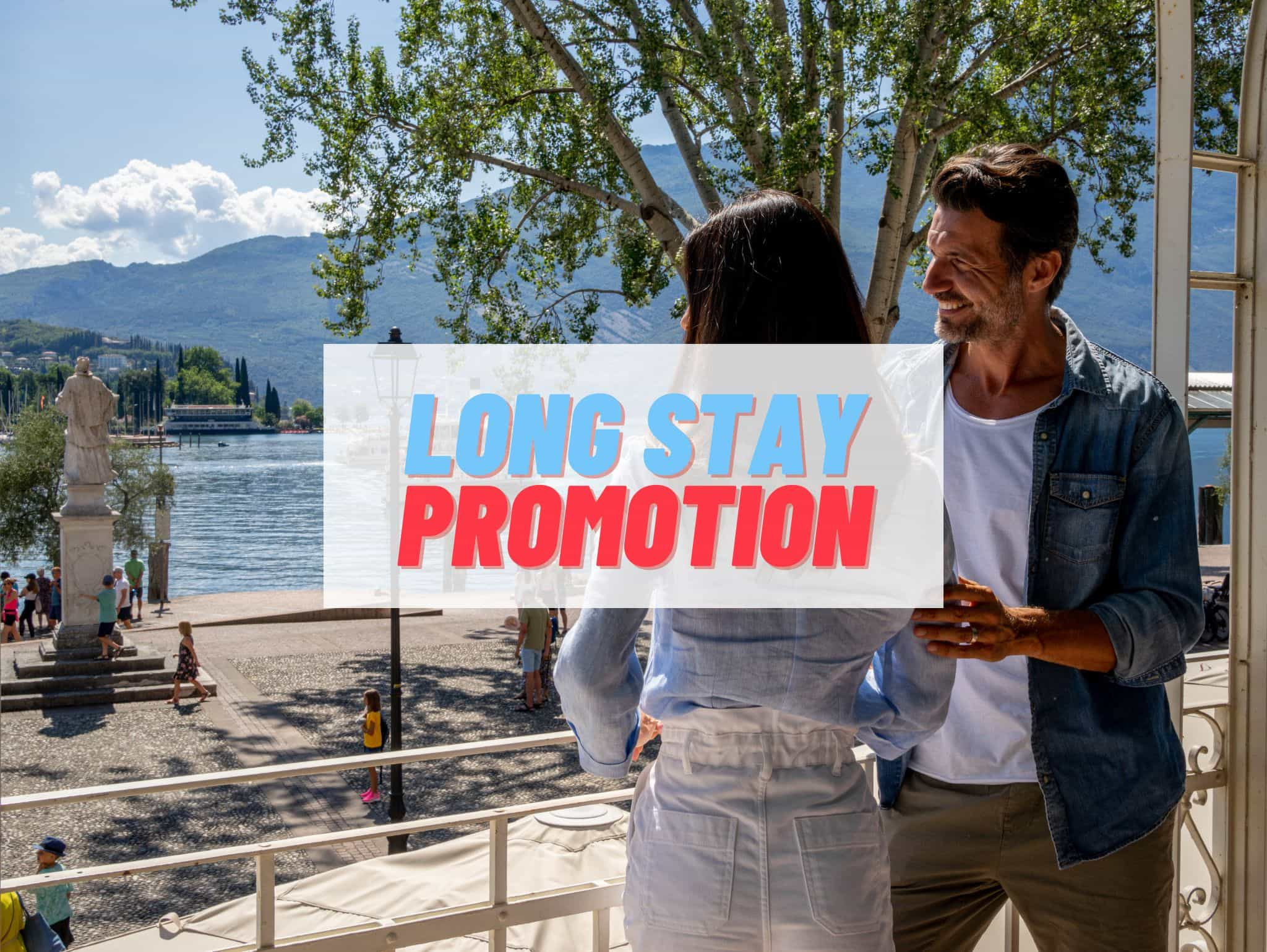 Long-stay offer – stay more, spend less – 14%
Save on the half board
• Restaurant discount
• Halbpension included
3-nights stays
Discover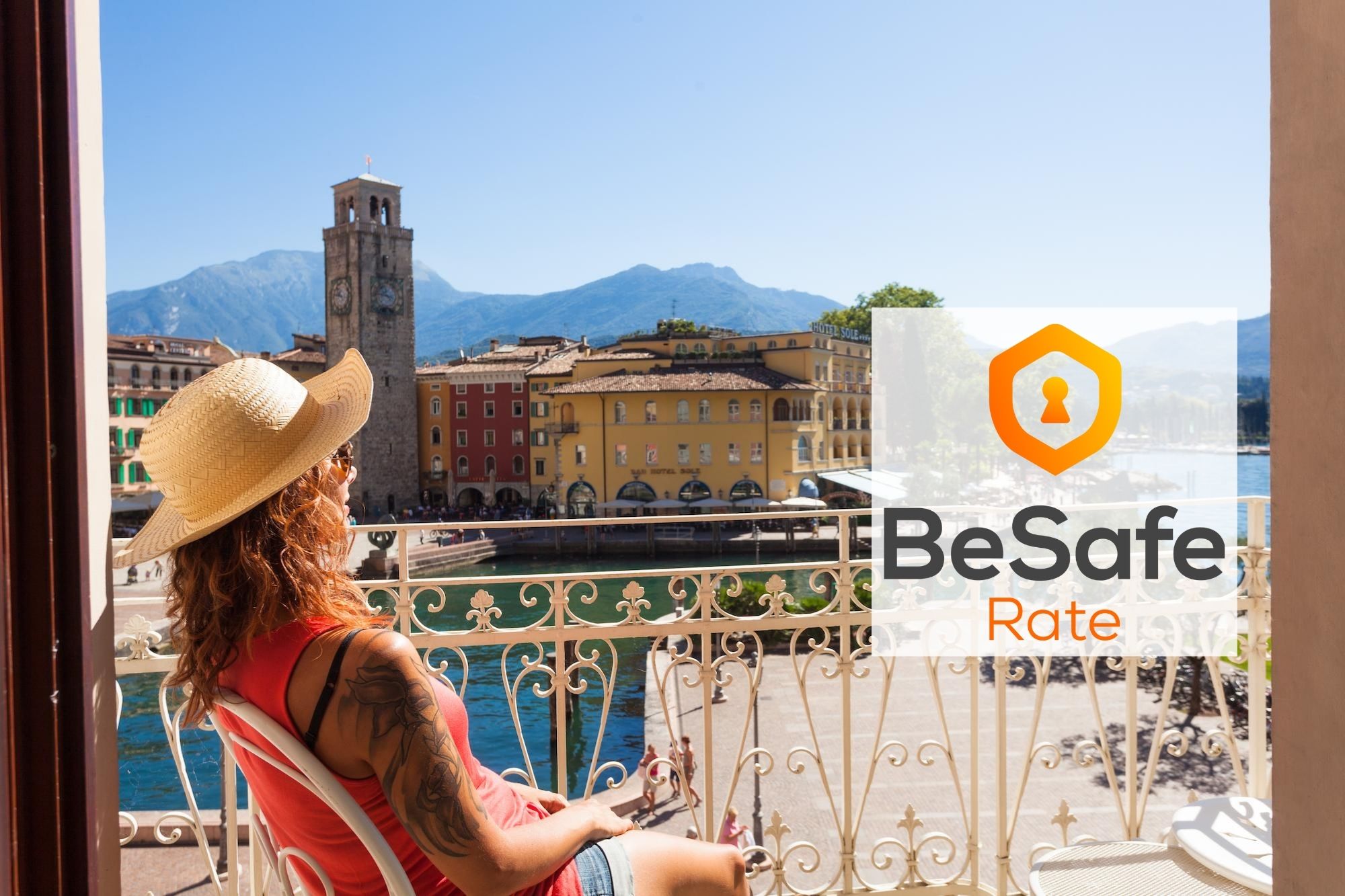 BeSafe Rate – against unforeseen events
Pay now, pay less!
• Discounted rate
• Reimbursement up to 100%
Rate with insurance
Discover